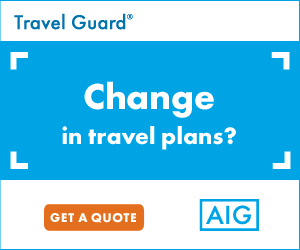 Eight Reasons Why Travel Insurance is a Good Idea
There are several ways in which travel insurance can turn a bad situation into something good. Here are some reasons why you should consider travel insurance.
1. You're at the airport, but discovered that your connecting flight is canceled. In this situation, your travel insurance can help you find a different flight.
2. You're on vacation and your bag of prescription medication is missing. Your insurer can help you find your bag and refill your emergency prescription.
3. Your near-perfect vacation is now ruined because someone stole your passport and wallet. You're in desperate need of cash and help. Your travel insurance can help you get things in order.
4. You need emergency medical treatment that's not locally available. The only option is to evacuate you to a nearby hospital. You can't schedule that on your own, but travel insurance can possibly help.
5. Due to an emergency, you're unable to make your flight. In fact, you have to cancel the entire trip. What happens to your non-refundable deposits? Can you get a reimbursement? Probably not on your own, but travel insurance can assist you.
6. You arrived at your location but your luggage arrived elsewhere. Who will find it or handle expenses until your luggage is returned? And what can you do if the bag is nowhere to be found? Travelers insurance can look for your bag and reimburse you for lost items.
7. You suffer an injury while on vacation in a foreign country. Your language skills could use some help, and it's difficult for you to communicate. Who can help you find a reliable doctor that understands English? Your travel insurance can help.
8. Your beach vacation is ruined by a hurricane. You can't return to your hotel, and the location is being evacuated. Who can help you get home? Who can reimburse you for the money lost on the hotel? Look no further than travel insurance.
Great for Frequent Travelers
Do you travel more than 3 times per year? If so, travel insurance is worth considering. It's highly recommended for people who travel 3 or more times per year.